If you are a professional mechanic working in the automotive industry you will already know how important it is to have the right selection of hand tools for any job. That means owning not only the correct selection of tools, but also ensuring that they are built to a quality that is up to the task.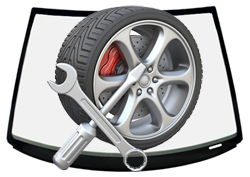 Although the well-known saying might have you believe that only a poor workman blames his tools, it is a fact that badly worn tools can cause not only damage, but also carries the risk of injury as well. For excellent results and safety, sourcing the highest quality hand tools for every part of the vehicle is the first step towards getting the job done well.
Panther Pro tools is renowned for its work in close collaboration with the automotive industry and for offering a diverse range of high quality tools at competitive prices. The company has been supplying some of the leading names in the European car industry with their products for more than 12 years.
Panther Pro Specialises in tools for mechanics and over the years they have fine-tuned their inventory of repair systems and hand tools to ensure that every item is the best on offer. They now cater for a wide range of glass handling and engineering needs – from every aspect of vehicle maintenance to specialist all-in-one glass repair systems.
Whilst Panther Pro lead the field in windscreen repair and replacement systems, their extensive product range ensures they have a tool for every job. From protective body covers and storage cabinets to screwdrivers and grips, Panther Pro can supply you with the most advanced system or the single replacement item, whatever your needs.
Panther Pro understands that, no matter the job, every customer is looking for the same thing: the right hand tools at the right price.